MadeGood Program
How Does It Work?
How-it-Works :
1. We help with the creative side of things.
Elevate your vision with our proficient studio. We specialize in crafting sophisticated and on-trend merchandise that genuinely embodies your brand's persona and values. From striking graphics to fashionable apparel, consider it done.
How-it-Works :
2. Set the price and we take it from there.
We work alongside our clients to pick the best printing techniques and blank products that suit you. From there, we work out a pricing structure that fits both your needs and your customers'. Easy and effective!
How-it-Works :
3. Your online shop is setup and ready to go live.
Feel at ease as we handle the setup of your online store. We'll create a friendly, stylish platform to showcase your products, ensuring a smooth shopping experience for your customers.
How-it-Works :
4. Promote your product to the world.
Our talented team will make great photos and videos to tell your brand's story and grab your audience's attention. With eye-catching visuals and engaging storytelling, we're here to help you build a loyal following and leave a lasting impression.
How-it-Works :
5. The campaign ends and we get to work.
Our efficient systems handle everything – printing, packing, and shipping your orders. This ensures smooth and timely delivery to your customers. No more logistical headaches, just happy customers.
How-it-Works :
6. All orders are sent and we send you the profits.
Here's the best part – you earn a share of the profits with minimal effort. Just promote your merchandise to your audience, and we'll handle the rest. It's a win-win situation, making it easy for you to monetize your influence.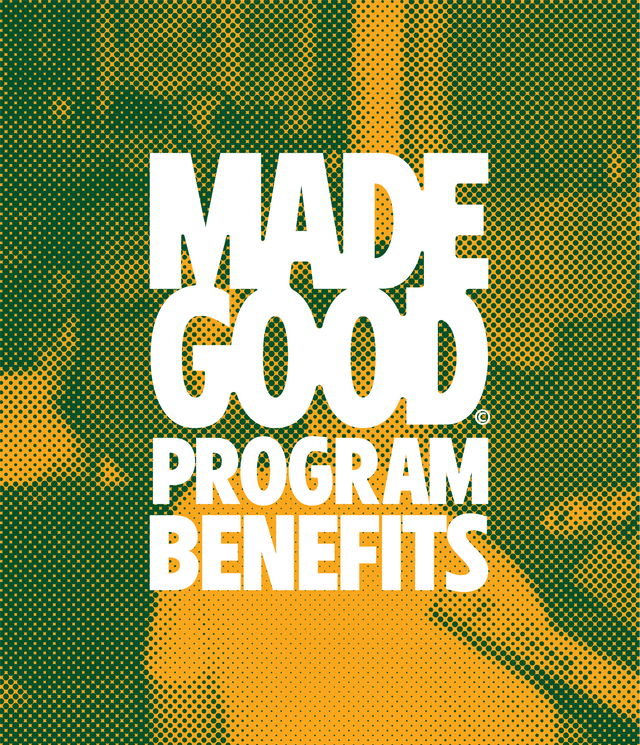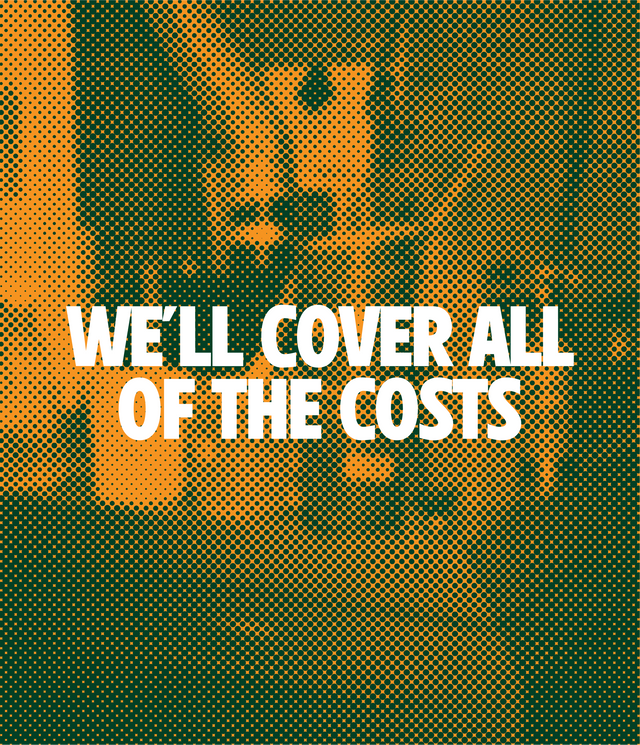 Frequently Asked Questions
How Can I Get Involved?
Although the Made Good program is opened to working with both established & up and coming brands, we are selective with who we work with. If you feel as though the program aligns with your brand, feel free to reach out!
What Happens If I Don't Sell Anything?
Don't worry if you don't sell anything! The beauty of the MadeGood program is that there is no financial commitment needed. We'll print as many as you can sell.
Can I Create Multiple Designs To Sell?
The MadeGood program only allows clients to sell one product at a time through our website, if your campaign goes successfully - we're definitely open to working with you more!
Where Should I Be Promoting My Designs?
We find that 60% of product sales are directly from the social media channels, in saying this - you know your customer better than us! Any promotional method is highly encouraged by our team.
The MadeGood program allows both the client and our Bottega Made team to promote products together, ensuring an overall larger reach.
How Long Will My Product Be On Sale For?
Once the product goes live, we'll promote and have your product available for sale via our website for two weeks to four weeks.
Where Can I See My Sales? Will This Information Be Shared With Me?
We process all our sales through our online web-store system, all key customer and sale information will be shared once orders are finalised. Don't worry however we'll make sure to keep you in the loop during the process so you know how were tracking.
How Long Will It Take For My Customers To Receive Their Orders?
We'll have all orders fulfilled within a month of the product going live on our website, meaning that all orders will be shipped out within two to four weeks of them being available for sale. 
What Printing Techniques Do You Offer?
Through our Bottega Made studio we are able to offer customers a wide range of printing techniques available for their product. Our studio offers screen printing, digital printing and embroidery options for your product, we'll make sure to find the best one that suits you!
What Blanks Will My Products Be Printed On?
At Bottega Made we have a wide range of product blanks available for you to choose from, once we narrow down your desired product - we can help you find which blanks would be best suited to you.
Can Your Team Help Bring My Creative Vision To Life?
If you have only got ideas or concepts, don't sweat it. Let us know and we will extend our creative services to you, making the process a breeze.
How Do I Get Paid?
Once all sales have been finalised, we'll make sure to share all customer/sales information and digitally transfer any funds into your bank account.
Are There Limitations To What Designs Can Be Printed?
Yes, there may be some limitation to printing, however we'll work backwards with you to figure out what works best.
Can I Get a Sample of My Product Before Going To Sale?
Yes, you can! We'll print a sample of your product before going into production.